*Due to travel current restrictions from the Coronavirus , this blog "In Oceanview " or I is in no way are encouraging travel to happen while restrictions are still up.*
*In Oceanview" blog and I stand in solidarity Black Lives Matter Movement . So please donate to blacklivesmatter.org *
Hey There! I see you golden dark melanin goddess or god! Are you looking for place to travel as person of color? Not to worry, I have 15 travel destinations for you to travel near and far! So take out that bucket list of yours and add these in countries in!
15.Botswana, Botswana
A country known for where Elizabeth Taylor got married, where Prince Harry spent most of his time, and where every female can get her diamonds. But whats its not known for rich history, its enchanting food and most importantly its ability to make anyone feel home. Also another fun fact about this amazing Country is: It is my birthplace that I will always love forever!
14. Ghana, Ghana
Whether you known about this giant country through finding one of favourite Celebrity such as Ludacris is citizen or maybe you have stumbled upon on it by its incredible fashion. This western African country has everything for people of color including a history that is off the books and food that will make you think you're in haven. In case you forgot the fashion is amazing! So if haven't traveled to Africa ,try this your one spot to stop.
13. Lagos, Nigeria
A birthplace of the smart ,confident and beautiful comedian and Actress Yvonne Oriji . This Southern African country is a american equivalent has its own version of Hollywood, has i own TV daytime dramas and even has its own fashion WEEK! For me personally has been apart of my bucket since I was little kid has it brings my favourite memories of my grandmother and I watching movies from there! So, if you want experience a different version what life is look no further than Lagos Nigeria!
12. Haiti, Haiti
This small island but still resilient country have survived natural disasters and bankruptcy , Like many countries on this list, it has rich colors through their food, fashion,art and culture.Travelers are able to speak as locals as this country has dilate of French, English or a mix like other dual speaking countries such as Canada. You won't be able to frown in one of many paradise.
11. Toronto, Canada
There is no denying that this Country and city is a big mixing pot full different cultures. There is also different district that are representative of the cultures. With that being said that,there are still underlining of racism founded deep in it's root that still need to be addressed, this county has both devastating and fascinating history, savoring culture and fashion. Such a country should still be put on your bucket!
10. Untied Arab Emirates
This middle eastern country will be able escalate your palate with luxury , richness and adventure. But it is more than that, travelers of color are able to cultivate and embrace the sense of themselves and culture as Untied Arab Emirates brings a senses of unity among many cultures and history!
9. Belize, Belize
This Caribbean South Central American is place that should be every travelers of color list from the beginning! As it has many activities from festivities to a walking exhibition on streets ! This country has been a safe haven for many for a couple decades! Secondly, this country has diversity that will blow your mind. Finally with an ocean, culture and people that are hypnotizing,I guarantee you want to be the poor but yet very fortunate soul.
8. Nambia, Nambia
Uncommon to most travelers, this southern African country is the one where you get to let inner adventurer go! Moreover, travelers will able to find activites out of this world, including one like sand surfing and its also great place to your family and learn all about animal life.
7.Kenya, Kenya
If you thinking about playing the Lion King album starting with "Circle of Life". I will not stop not stop as mentioned this beautiful country already in my article of "Travel destinations Great for the LGBT ". This country will take from the wild life to city lif as it has everything for all the different types
6. Senegal, Senegal
This beautiful and romantic country will have you living your fairy tale fantasies, as travelers will be able to experience activities such as boat rides to an elegant night life. This Western African Country gives travel opportunity to have a quiet vacation or loud and extra vacation its just depends on the journey.
5. South Africa, South Africa
This small Southern African has become an important influence of where most traveler of color come to play has it variety of things that gives and continues to give. This where travelers are to feel home and more. Moreover,this was where artist creators and adventurers are able to find inspiration throughout the country.
4. Tunisia, Tunisia
A country described to be a home for most . Many travelers of color are able to find different type of a Bohemian experience through the culture, food , art and fashion as many can find warmth in this small Sub-Saharan African Country.

3. Philadelphia, USA
If you're cringing read that I mentioned city in the from the USA, I honestly don't blame as its kind of hard to picture america being a place where people of color can travel to in this difficult times. But I have to mention it as it one of the many American cities its has a huge population of people of color to date. Travelers will be able have to soul thriving experience from the food, history and culture.
2. Ethiopia, Ethiopia
This one of the places where you can find in the food or beverage section in you local store. But it is also travel destination that can produce a sensation of feeling and gratitude with a culture, fashion and food that will strike the soul!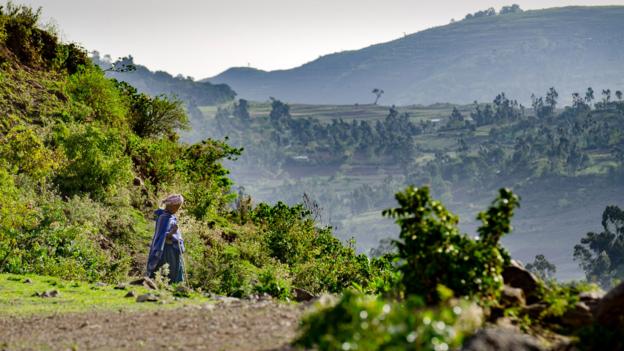 Here are Some Ocean Bits before No.1
1.Tanzania,Tanzania
Kilimanjaro is calling! Truth be told this had to be one as it has everything for a traveler of color, including the utmost beautiful culture, people and wildlife. Travelers will able to b get the experiences of both worlds where they can thrill seeker or be a silent observer.